Book the Best International Sea Cargo services in Ahmedabad only with LogisticMart!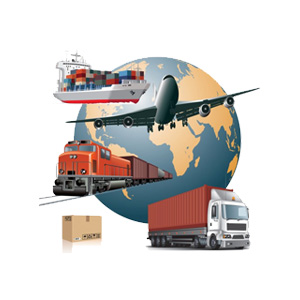 Are your customers upset with late delivery? Is your website page ranking dipping due to constant poor ratings and reviews from unsatisfied customers? Brother, it is time to take appropriate action to grow your name and reputation. In today's era, gaining international fame and establishing your business offshore is not that difficult if you have the right approach. You need to reach out to reliable global ocean freight service providers because no matter how good the quality of goods you sell, a customer will cancel the order if delivery gets delayed.
If you are having difficulties finding them, consider reaching out to LogisticMart, India's leading web aggregation platform. You can book reliable, verified, and licensed international sea cargo services in Ahmedabad with us and ensure your goods reach your customers living in any continent on time.
Other services you can opt through us!
As the name suggests, we at LogisticMart offer complete logistics solutions: be it cargo, hiring truck and tempo, transportation, warehouse or packers and movers in Ahmedabad. Our valued customers give us a tag of the virtual marketplace of excellent logistics services. Whatever service you pick through us, you will appreciate the quality. Also, you can save up to 25% on services which is a plus. Moreover, you can also book reputable and budget-friendly movers who offer furniture shifting in Ahmedabad.
5 Advantages of professional Sea Cargo services in Ahmedabad
Make shipping easy - Our freight forwarding partners are reliable and offer safe, easy, and on-time movement of cargo and goods. They do the needful, such as customs clearance, documentation for shipping, etc.
Sending cargo safely - You can put smiles on your customers' faces as our partners will deliver your products to them within the set time and at the least possible cost. Moreover, you can also book professional packers and movers in Bopal through us at budget-friendly prices.
Expertise in negotiation - Freight forwarders will help you grow and expand your business by providing you with great deals from shipping companies because they are the masters of the trade and have the know-how of negotiation. Since they export and import on a regular basis, they have good terms with the shipping companies that ship their client's cargo at budget-friendly prices. Also, cargo agents combine their clients' consignment, which reduces the cost of transportation, helping their clients to get a cost-effective deal.
Smartly handle unfavorable situations - Natural perils can cause delays in shipping. It's where professional cargo service providers' agile networks come into the scene. It helps them to identify the issue at the right time and solve it then and there.
Simplifying Logistics with excellent offerings
First-free-four-quotes from vetted service providers
This a fantastic opportunity to save up to 25%
Excellent on-demand customer support
Last-Minute booking facilities are available
You are just one step away from the best sea cargo assistance!
Feel free to call us at 1800-102-9655 (toll-free) or share your requirements by completing the estimated request form on our website to book the best cargo services in Ahmedabad.