Hire Affordable Packers and Movers In Vaishali For Local and Domestic Shifting In Ghaziabad
Vaishali is one of the most famous sub-cities of Ghaziabad which is notable for the excellent facilities of schools, colleges, hospitals, government companies etc. The connectivity of this location is really good to go anywhere else in the Delhi NCR, Faridabad, Gurgaon, Noida, Indirapuram etc. A large number of students want to dwell at Vaishali because of its renowned education facilities of colleges and coaching centre. Moreover, a plethora of people also wants to relocate to nearby cities that we have already mentioned above.
This process of shifting from here to there or there to here, people need the best packers and movers in Vaishali Ghaziabad who can help them out in a hassle-free manner. To give a nudge to those people of Ghaziabad, we have taken the initiative to save their time and efforts. LogisticMart has been established for the past decades to provide the seekers with reliable and verified home shifting services in Ghaziabad.
So, you do not need to be tedious when we are here to attend you with our impeccable services of connecting the customers to the top-notch service providers herein.
Enticing Services of LogisticMart 
Credible packers and movers assistance
Loading and Unloading assistance
Warehouses facilities
Cargo services in different sub-cities
Pet moving facilities
Office shifting assistance
Household shifting in Indirapuram
Freight forwarding services
Insurance facilities
 24/7 Customer support
How does LogisticMart Help You to Get The Top Packers and Movers in Vaishali?
Fast Arrival and Delivery: We are the believer of a positive relationship with the customers; we focus on the quick arrival of the team at the desired location and on-time delivery of the household items at the destination.   
Verified & Certified Moving Companies: We are committed to offering only the certified and verified home shifting companies to abolish the chances of fraudulent and discrepancies.    
Fully-Secure: As you would only be connected with the licensed companies, your valuables would be 100% secure.
Free Moving Quotations: Being a bridge between the customer and the packers and movers in Ghaziabad, we offer 4 quotations of different licensed companies to the customers. They can compare the prices with each other and decide the best option for them as per their suitability.  
24/7 Customer Support Assistance: After the services or during the services, we provide customer support to each and every customer of us to eliminate the chances of grievances.
Hassle-Free Services: There is no commission system for which we are working. We initiated these efforts just to connect the needy person to the serving company. Hence, there would not be any chances of hassles.
Estimated Prices of Movers and Packers in Vaishali
| | | | |
| --- | --- | --- | --- |
| Types of Houses | 0km-10km | 10km-30km | 30km-50km |
| House of 1 BHK | 4000-8000 | 6000-10000 | 8000-15000 |
| House of 2 BHK | 5000-9000 | 6000-11000 | 7500-17000 |
| House of 3 BHK | 6000-11000 | 7500-13000 | 9000-19000 |
| House of 4 BHK | 8000-12000 | 10000-14500 | 12000-22000 |
Estimated Prices of Various Types of Delivery in Ghaziabad
There are basically two types of delivery:
Sharing Delivery: If you want your valuables to be packed in the same container with others and get delivered with all of them, then it is said to be shared delivery. Its cost is quite less as compared to private delivery.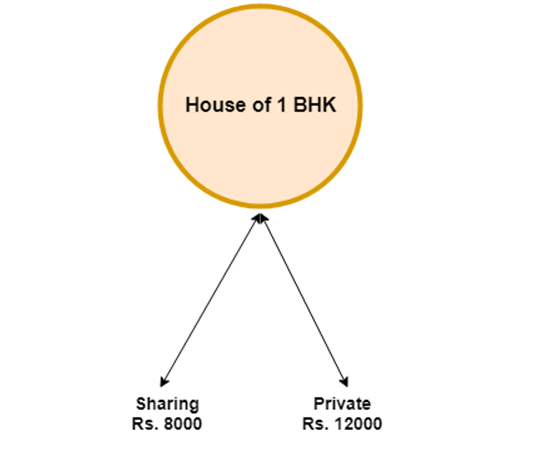 Private Delivery: If you want your valuables to be packed and delivered separately in different containers or shades then it is said to be a private delivery. Its cost would be quite higher than the sharing delivery.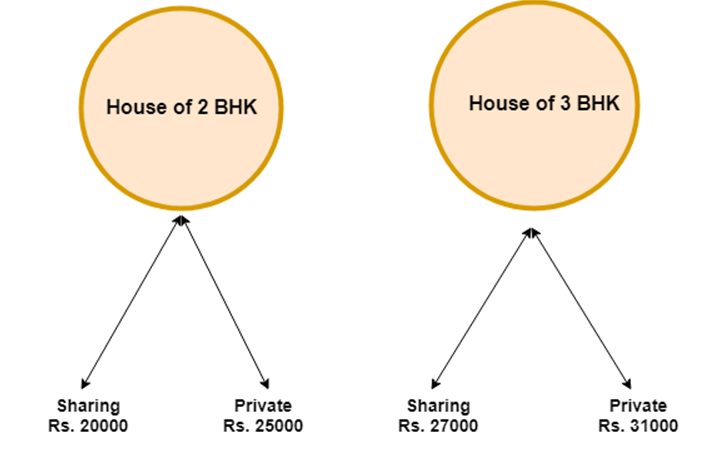 How We have Added Feather to Your Wings of Relocating?
We at LogisticMart not only serve in Ghaziabad rather we have scattered our assistance of house shifting services to several other parts of India whether it is a city or sub-cities. The decades of experience have made us in the industry to do the work more efficaciously and inimitably that has created a buzz in India. We are the collective force of giving a nudge to your dreams and fulfill the demands of your family by getting the unparallel services of our packers and movers in Indirapuram.  
If you are feeling that the form-filling method so monotonous then here is the simple way of contacting us directly at the toll-free number 1800-102-9655 or feel free to shoot us an email: contact@logisticmart.com
For the Android user and IOS users, we have created a special software facility by developing an outstanding application of LogisticMart which you can download any time from the play store and use it on your mobile phones. This will be feasible for you to get more familiar with our professional services.