The Packers and Movers in Jogeshwari and their active participation in different shifting Activities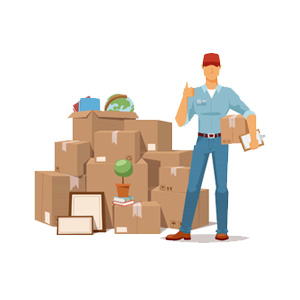 Jogeshwari is a well to do area in western Mumbai. It has residences as well as offices and commercial establishments. It is well connected to the rest of the city via roads and railways. It is close to the business hubs in the city. Packers and Movers in Jogeshwari are a busy bunch who are hired regularly by the local population and businesses. They assist with home relocation, office shifting, commercial shifting, factory shifting, or any other shifting requirements that the customers may have. They have published their details through offline and online mediums to promote themselves and make potential customers aware of their existence. They all describe their services and their experience in detail, so as to keep the customers interested.
Here is an Approx Estimate of Local Shifting Services in Jogeshwari
| | | | |
| --- | --- | --- | --- |
| Type of Relocation | 0 Km-10Km | 10 Km-30km | 30 Km-50Km |
| 1BHk Shifting goods | 4000-8000 | 5000-10000 | 8000-14000 |
| 2BHk Shifting goods | 5500-10000 | 6500-11000 | 8500-18000 |
| 3BHk Shifting goods | 7000-11000 | 9000-13000 | 13000-20000 |
| 4BHk Shifting goods | 9000-12000 | 11000-16000 | 15500-23000 |
What task Performed Packers and Movers During the Shifting Process?
Most of the service providers across Maharashtra provide similar services, no matter if they are in a big city or in a remote area. Packers and Movers in Mumbai are well aware of their roles and responsibilities. They value their customer's time and never rush into things. They have seen a number of assignments and know what item requires what type of packing and how to place them in boxes with foam pieces and air wraps. They usually hire laborers for loading unloading tasks through trusted contractors. They are mostly not very well trained and need to be managed expertly. As the boxes are sealed, they are placed inside the truck or container, so no time is wasted. The drivers observe how goods are being placed by the laborers as they have been part of a number of deliveries and they want to make sure that the boxes don't move as they are transported.
How experience helps packers and movers in the Shifting Process?
Home relocation is what most individuals hire the service of these service providers apart from when they buy an oversized item that their vehicle cannot carry. Services for Home Shifting in Mumbai know the local area well. This assists them as they know not only the route but they know how to move goods in and out of your premises. They know what area has what type of residences and they come prepared. They use the latest tools and equipment. These service providers follow best international practices and their managers train them in new methods of working.
The dual goals of service providers
Andheri, also in western Mumbai is well served by the metros with new stations in the pipeline. Packers and Movers in Andheri West are in the business to provide services and make money. What are you being charged for?
They charge for the services provided by their staff and the materials, equipment, and vehicles used in the process.
Every vehicle requires fuel and their costs are high when the distance to the destination is too long.
The salary of their staff comes out of what you pay them.
Best Packers and Movers in Jogeshwari Charges Cost - Local and Domestic Household Shifting
The following table will reveal the estimated prices of the movers and packers in Jogeshwari in terms of domestic and local relocation:
For Local Relocation from Jogeshwari Mumbai

Transportation cost

Rs 1,000 to Rs 4,000

Packing, loading & unloading

Rs 2,000 to Rs 6,000

For Domestic Relocation from Jogeshwari Mumbai

Up to 400 km

Rs 4,000 to Rs 30,000

400 – 800 km

Rs 6,000 to Rs 40,000

800 – 1300 km

Rs 7,000 to Rs 45,000

1300 – 1900 km

Rs 8,500 to Rs 50,000
How do the packers and movers maintain quality standards?
Goregaon again a suburb is known for nature conservation organizations, but the area itself has been built after clearing large forest areas. Packers and Movers in Goregaon believe in quality standards which they follow rigidly. Every activity is monitored by the senior staff to make sure that there are no mistakes. They conduct surprise audits so the staff treats every assignment to be of great importance.
Why are packers and movers required by businesses?
Malad, close to Goregaon, is a busy commercial center with a huge population. The businesses hire the Packers and Movers in Malad for their sales and purchase activities. Most businesses with regular transportation needs, purchase their own vehicle and hire a driver and their staff doubles up as packers and loaders. But there are some who know that the cost of such investment is similar to what they pay to the shifting services.
We at LogisticMart, are here to help you find the right service packers and movers. All you need to do is fill the form of a small requirement and give us your contact details. In a minute 4 best charges quotes will be on your mobile. You can even connect with us at 1800-102-9655 to discuss anything you have in your mind.