Efficacious Road Cargo Services in Gurgaon Always Deliver perfectly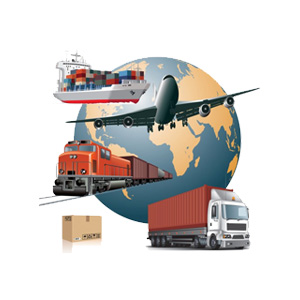 Gurgaon, now known as Gurugram is known across the National Capital Region for its plush apartments and its lavish offices. There are manufacturing units here too that require the Road Cargo Services in Gurgaon often as part of their day-to-day operations. They don't just offer their services to companies but to individuals and families too. Their numbers have increased significantly over the last few years with new people coming in to live here and new businesses being set up here. These service providers have all types of transport vehicles as part of their large fleets. They select one for their customers according to their requirements.
All kinds of your goods will be moved
Most of the service providers in this business try to offer as many shifting services as they can, so as to attract more customers, keep their staff busy and earn more money. This means that the Packers and movers in Gurgaon always try to offer cargo services too. They are usually hired for home relocation, vehicle shifting, office shifting, commercial shifting, factory shifting, furniture shifting and others. These are experienced professionals who have served on numerous assignments earning glowing customer reviews and making countless customers happy. The newer organizations among these are managed by experienced persons who pass their knowledge on to those new to the business.
You can choose how your cargo will be shifted
You can move your cargo at different speeds through different modes of transport, though the charges will be different too. The Cargo Services in Gurgaon can make arrangements for moving your goods through roads, railways, airways or seaways. In all cases, they offer door-to-door services so you don't have to worry about the nitty and gritty details of the moving business. If you need to move goods via roads, they will arrange a transport vehicle. They will similarly arrange spaces for your cargo on trains and planes. In some cases, if your goods are too many, they will book a container that can be moved via trains and ships.
They have expert staff to assist you with all moving activities
These professionals will assist you with packing of your goods, apart from providing means to transport them. For House Shifting in Gurgaon, all of your goods will need to be packed for the move and this is done by expert packers. These persons have good knowledge of the packing supplies and they use these efficiently, as overusing these can have an impact on the environment that we are all supposed to protect. These experts will also assist with the uninstallation and disassembling of all of the goods like your electronic and furniture items respectively. They also have laborers hired through contractors for the loading and unloading of goods.
Your furniture, old or new, will be shifted professionally
Gurgaon has an affluent population and the houses, offices here have elegant furniture to pass time, for daily activities and for receiving guests. The services for Furniture Shifting in Gurgaon are required every time someone buys a furniture piece here. These service providers will assist you with moving out your older items, to make space for the new ones. Most furniture retailers, whether showrooms or e-commerce sites have these experts as their business partners and they add their charges in the final bill. If you feel they are overcharging, you can arrange transport vehicles and laborers through other professional organizations as well.
Technology is being used to add value to services
Palam Vihar is one of the older areas of Gurgaon and it is in close proximity to Delhi. The Packers and Movers in Palam Vihar Gurgaon will help you move locally, domestically and internationally. The location of the destination is never an issue in terms of your shifting requirements. They also offer tracking facilities for every move, so you know where these are once the transport vehicle has collected these from you. This can come in the form of an App, or you can use the service provider website or they have their customer support staff to update you with any information you may need.
You can name a shifting-related service and it will be provided
DLF Phase 3 is among the poshest areas in the sub-city, with all amenities and numerous commercial hubs close by. The Packers and movers in DLF Phase 3 Gurgaon are capable of assisting with all types of activities associated with shifting. For instance, they are well connected with warehouses across the country in case you are in need of storage services. They have selected them as their business partners as they believe they are trustworthy and capable. They also have staff members who can assist you in purchase of transit insurance and they will help you with claims in case something goes wrong.
If you are in need of Road Cargo Services, we at LogisticMart can come to your assistance. We will provide 4 best quotes, without any charges on your mobile once you give us the details of your requirements through our online form. We offer Toll-free number 1800-102-9655 as an alternative, if you feel the need for verbal communication.