Affordable Cargo Shipping Services In Pune For Freight Forwarding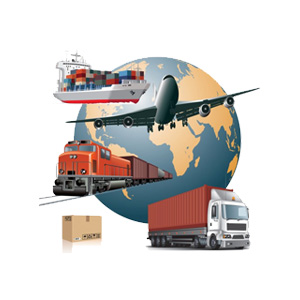 Pune alternatively termed the "City of Oxford" is a fabulous destination and has a great role in pumping up the economy of the entire nation. Lots of educational opportunities are present here to light up your knowledge lamp. One can notice the arrival and departure of many people over here. Not only the arrival of folks from domestic and international airports are seen here but also, this place has noticed a remarkable flow of goods and services from one place to the others.
The role of cargo service providers is pivotal when it comes to effectively transporting your goods from one place to the other. Cargo companies play a great role in effective logistics management. All goods, materials, and commercial goods are transported onboard via Sea, Road, and Railways to ensure the smooth transportation of goods. Therefore, people are always in quest of quality Cargo Services in Pune.
How to Connect with the Best Cargo Service Providers in Pune?
There is no dearth of cargo service providers in Pune but finding quality service providers can be a tricky task for every individual. So, one of the most outstanding solutions in this regard is to stay active and find varied sources that can let you connect with the top shifting service providers. Some of the top sources that can help you in accomplishing your desire to connect with the top freight forwarding companies in Pune are mentioned below:
Approach Family and Friends: You can find suggestions from varied people like family, friends, colleagues, neighbors, and other acquaintances as you find fit. These suggestions are quite valuable as this help connect you with the apt cargo companies in Pune as well as its nearby areas like Mumbai. If you want to go for Cargo Services in Mumbai, your acquaintances can be a great source for you in this context.
Check Reviews and Ratings On Professional Platforms: Want to check the reliability of various cargo shipping companies in Pune? But you are getting perplexed day by day as you are not finding the right source in this regard. Well, to root out your confusion, you can count on professional rating agencies such as yellow pages, trust pilot, etc.
Get in touch with Renowned Online Portals: Renowned online portals like LogisticMart can help you out in getting in touch with the right shifting companies. Since its inception, the professionals of this superb platform take pride in connecting with the right cargo service providers.
How LogisticMart Can Help in Finding the Best Freight forwarders in Pune?
Cargo shipping has never been an easy practice for different people. Moreover, the flavor of every individual is quite different. Most of us look for accomplishing our comprehensive cargo requirements by getting in touch with the right cargo services. People look for companies that can provide rail cargo services or air cargo services in Pune. Connecting with LogisticMart can solve your all confusion with a click of the mouse. Let's understand our magic in detail:
We Check Original KYC documents of Our Business Partners: Checking original KYC documents of our business partners such as Pan Card, Aadhar Cards, and Certificate of Registration is the favorite pastime of our professionals. In this way, we assure our customers that we are connecting them with the best cargo service providers.
Availability of Free Cost Quotations: Through our outstanding platforms, customers can acquire free-of-cost quotations from at least three to four cargo service providers. For availing of this facility, every customer should enlist their name, contact number, and the type of services required on our website. After that, our customer support team comes into action and fetches the necessary details from you as per your specific requirements.
The Facility of Comparison of Review and Ratings: Our customers can visit our dashboard to go through reviews and ratings of these cargo service providers. After comparison customers are free to choose the best cargo service providers in Pune.
Top Perks of Getting in Touch with the LogisticMart to Get Connected with Cargo Services:
Quick and hassle-free services
24/7 customer support
Reliable and quick customer support
Connections with the top logistics companies in Pune
Our platform assures you to connect with the top and affordable cargo services
How to Get in touch with LogisticMart to get connect with the Top Cargo Service Providers?
It is extremely easy to get in touch with us. You can dial our toll-free number 1800-102-9655. You can simply shoot an email to us at [email protected]. We promise to connect you with the best cargo services in Pune and its nearby areas.