Get in touch with providers of International Sea Cargo in Chennai only at LogisticMart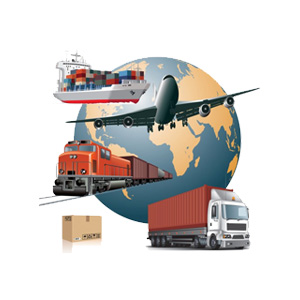 Shifting from the original locale to a new terminus is a common thing nowadays. However, relocating to a significant distance or moving to another country is a little complex. Hence, requires the aid of international sea cargo in Chennai. The right approach and professional assistance are the cornerstones of smooth sailing services. Moving your household goods via sea cargo is the most effective way to transfer them to the respective destination. Moreover, cargo shipping is the technique used to transfer any sort of items be it household goods, furniture, business products, and so forth through varied means of transport such as airways, waterways, and roadways. In general, cargo shipping of goods is used to handle large business consignments or the movement of heavy bulky goods. At LogisticMart, you can count on verified international sea cargo services around your preferred site.
What are the steps involved in the process of appointing Cargo Services in Chennai?
LogisticMart is the one-stop solution for all the shifting requirements of the individual. We have made the process a little bit feasible for you to get in touch with your service providers at an affordable rate. The state capital of Tamil Nadu, Chennai is one of the metropolises in the country. The region is completely loaded with sea cargo services and LogisticMart supports you in finding them appropriately.
Below are the steps to be followed:
Step 1. Click through our website link https://www.logisticmart.com/ and choose the option cargo services.
Step 2. Submit your queries regarding the service.
Step 3. Compare the companies and ask for free quotations to get the cut-rate price.
Step 4. Voila! You got moved in no time with packers and movers in Chennai.
Hence, the above-mentioned are the steps involved in the process of finding reliable services. Hopefully, this will help you to execute the move hassle-freely and unproblematically.
Why should you instantly connect with International Sea Cargo Services in Chennai?
Well, International air and ocean cargo contribute to the country's development in so many ways. Apart from that, it boosts the overall shifting trend and changes the way we look at that. We often procrastinate that opting for international air cargo services in Chennai is full of complexities. Nevertheless, LogisticMart unleashes the most convenient practices to get connected with the service providers trouble-free.
Here are the advantages of air cargo services:
Short transit time: Typically, professional transporters plan everything beforehand and make delivery possible in a short period of time.
On-time pick and drop service: The best part is punctuality during the arrival and departure of the air cargo. You will get timely delivery of your goods on time without waiting for long hours.
Bother free service: When cargo services in Chennai are on board, one need not bother about anything. You can sleep peacefully while we deliver your goods to your new place.
Advance tracking facilities: Moreover, you will get an advanced option of tracking your household goods for your home shifting in Chennai.