How to Find Top-Rated and Experienced Home Shifting Services in Chandigarh?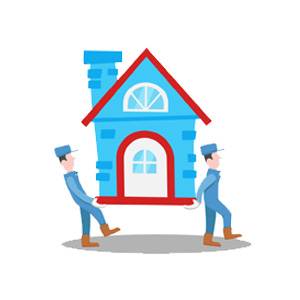 Are you looking for the best house shifting services in Chandigarh? Well, then you need not struggle anymore, as finding the top-rated and experienced home shifting service is easy now with LogisticMart.
There is no denying the fact that when you plan to move, finding the verified house shifting services in Chandigarh can be a cumbersome task. You might end up spending hours and still find no results. Nonetheless, when you have LogisticMart, you can expect better results in the least possible time. We help you get four free quotes from the movers and packers in Chandigarh, and choosing the affordable one from these becomes easier for you.
Factors that are Included in Determining the House Shifting Services Charges in Chandigarh
The shifting charges depend on many factors, and some of these are listed here:
Type of shifting:  Shifting prices depend on the quantity of the goods which are to be transported. With the increased amount of goods, there is an increase in the overall price of the shifting charges.
Distance to be traveled: The price of the shifting is dependent on the old as well as the new destination, as it is directly related to the distance of both places.
Services which you need: Depending on the services like Home shifting, car shifting, or car shifting whichever you need, the charges might vary. The charges increase with the increase in the number of segments of the services you need.
Fragile items: Valuables and fragile items need intricate and high-quality packaging, and this increases the cost of the overall transportation.
Apart from these, there are some other inclusive as well like insurance cost, installation costs of ac and other such items, many more. And one can consider them as the deciding factors of the home shifting service charges in Chandigarh or in any other city across the nation.
List of Local House Shifting Charges in Chandigarh
Let us have a look at the charges of the movers and packers, which are dependent on the distance and the type of shifting. These might be helpful for you in case you plan to shift from one location to another.
| | | | |
| --- | --- | --- | --- |
| Type of Relocation | 0Km-10Km | 10Km-30km | 30Km-50Km |
| 1BHk household goods | 4000-7000 | 6000-10000 | 8000-14500 |
| 2BHk household goods | 5000-9500 | 6000-10000 | 7000-16000 |
| 3BHk household goods | 6000-11000 | 7500-13000 | 9000-17000 |
| 4BHk household goods | 7500-12000 | 10000-14000 | 12500-20000 |
Why Choose LogisticMart for Hiring Shifting Services in Chandigarh?
LogisticMart is one of the best destinations to find every kind of home shifting service, car shifting in Chandigarh or in any other city, and many more other services all under one roof. Here, you get four free quotes along with free expert advice, which is helpful for you in making the right decision. Along with that, you can be assured of getting the most affordable services with us. With the expertise of close to a decade, we provide impeccable services to our clients. You get every service like Furniture Transportation in Chandigarh, car transportation, etc. here and this, in turn, saves your time. Additionally, we provide our customers with a customized dashboard which is a unique feature of LogisticMart.
Top Local Areas Where Our Movers and Packers Provide Service in Chandigarh
Chandigarh is the capital city of two Indian states and is one of the well-planned cities of India. It is important that we provide the services in every sector and you can easily find us all across the city. Some of these major local areas where we serve are:
Panchkula, Manimajra, Sector-48, Mullanpur, Sector-7, Sector-18, Sector-17, Ambala Highway, Sector-49, Sector-35, Sector-20, Sector-6, Sector-50, Sector-36, Sector-25, Sector-11, Sector-44, Sector-15, Panchkula Sector-12A, Sector-19, Sector-28, Sector-47, Sector-22, Sector-34, Morni Hills, Sector-16, Peer Mucchalla, Nayagaon, Sector-42, Dhanas, Sector-38, Dariya, Sector-52, Sector-37, Sector-33, Sector-43, Kansal, Sector-12, Sector-32, Sector-27, Ram Darbar Colony, Sector-30, Tribune Colony, Sector-23, Sector-5, Sector-21, Khudda Lahora, Sector-40, Sector-10, Kishangarh, Sector-39, Sector-51, Khuda Ali Sher, Sector-4, Sector-26, Sector-24, Sector-3, Sector-29, MaloyaSector-46,Hallo Majra, Jujhar Nagar, Sector-1, Sector-45, Sector-41, Sarangpur, Baltana, Behlolpur, Sector-8, Sector-31, New Chandigarh, Derabassi - Barwala Road, Sector-55.
How to Reach Us or Contact Us?
Want to connect with us? We are just a call away from you; you can simply dial our toll-free number and expect the best assistance from the team of experts, which we have. For any query related to local household shifting services in Chandigarh, Delhi, Noida, or any other city across India, you can connect with us on our toll-free number 1800-102-9655.
Are you techno-savvy and are looking for a mobile application, which can make your task effortless, then you can quickly visit Google Play Store to download our mobile application? The mobile application for LogisticMart will provide you with the best home shifting services in Chandigarh, Delhi, or any other city across India.